CHARGE UP THE FUN
The Bolt EUV is an electrifying, all-electric vehicle that's turning heads! Say goodbye to gas stations and hello to a greener tomorrow with this eco-friendly and fun ride. Buckle up and let the Bolt EUV take you on a thrilling adventure through the world of sustainable transportation!
---
FEEL THE ENERGY
An exciting era of affordable, all-electric vehicles has arrived, spearheaded by the Chevrolet Bolt EV. With exceptional efficiency, cutting-edge technology, and a sleek, amped-up style, this vehicle takes charge.
CHARGED UP FUTURE
The Bolt EUV showcases the electric future with its convenient and effortless charging options, energy-optimizing technology, and a host of EV advantages, including bidding farewell to gas stations. Embrace the electric revolution with Bolt EUV!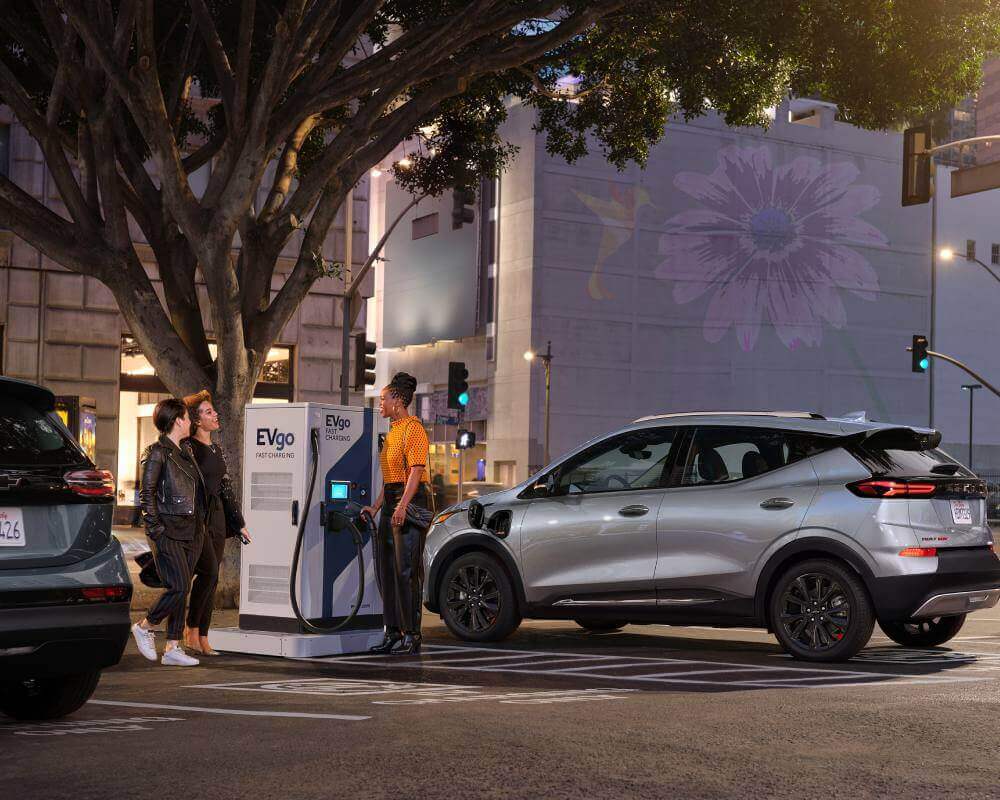 Relax and Recharge
Made for Anything
Connect Anywhere