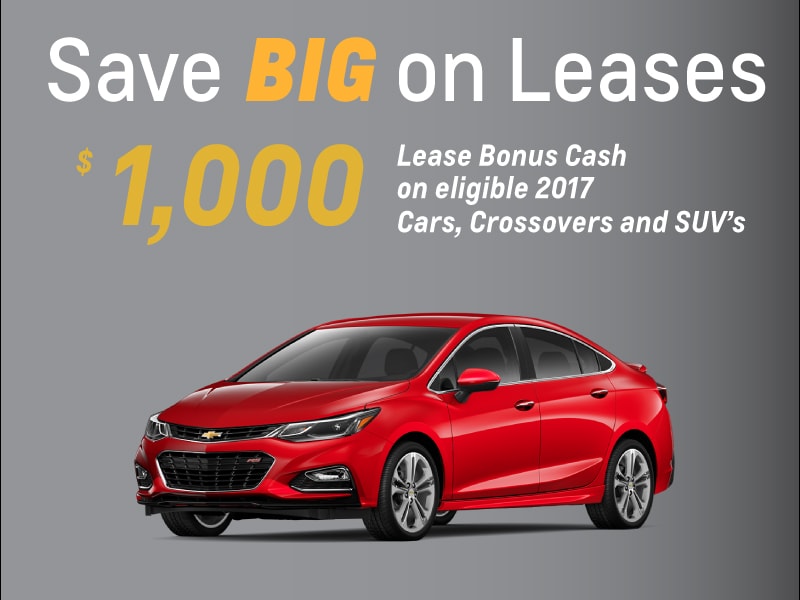 Looking to lease your next vehicle? Well, good news! You can now get $1,000 in a Lease Cash Bonus from now until May 1st, 2017. 
There are many advantages to leasing such as paying for what you drive, paying less tax and lower payments. 
Our Sales Consultants will be happy to discuss with you if leasing your next vehicle is right for you!