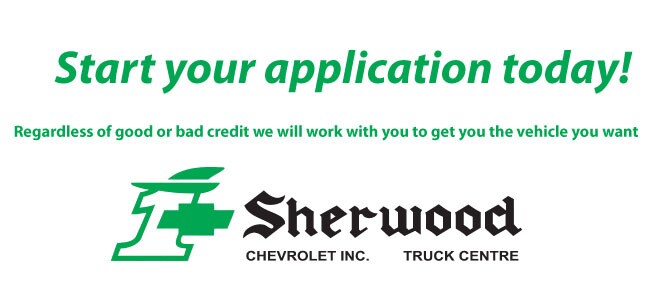 Sherwood Chevrolet and Truck Centre has a mission to find the right vehicle for every customer we meet. We pride ourselves in providing the best prices, service, selection and follow-up anywhere! And of course, this includes providing unbeatable Chevrolet Car Financing options for your next lease or purchase.
Finding the "right" vehicle for you is only part of our mission. We want to provide all of our customers with the most convenient financing tools possible, and the most money-saving car credit in Saskatoon. Sherwood Chevrolet and Truck Centre acts as agents for GM Financial, Credit Unions and all major banks and financial institutions.
With over 50 years of automotive finance experience, our specialists have helped thousands of customers find the right terms, protection, financing rates and fewest financing requirements. Let us find a plan that works for you.